Why Genuine and Hawaiian Style?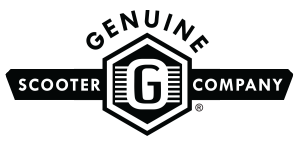 We have been in the scooter sales and rental industry since 2005. Our rental fleet is exclusively Genuine. Which means we trust in their performance and reliability. We believe in Genuine so much that we sell our new and used mopeds with the best warranties in the industry. We are also the island experts for repair and maintenance, because we are constantly taking care of our existing rentals.
Genuine Scooter  Company is committed to being the best small engine scooter company in America. Their quality products, the industry leading warranty, customer service, availability of parts and long term strategy is second to none in America's scooter industry.
Genuine Scooter Company's vision falls right in line with what Hawaiian Style is all about and we are proud to offer their line of products to Oahu.
Please visit our shop to browse our products and accessories.